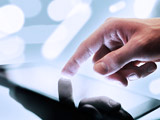 ABC Informatic d.o.o. through the past nearly two decades of work, together with top experts and tourism agency business from our leading turističkičkih Agency (Applicon Tours, Aragosa, Atlas, Elite Travel, Globtour et al.),build a unified information system for the tourism industry, especially DMC travel agencies and tour operators.. The system fully encompasses work records, presentation, organization and sale of travel products and services, supported by all of the specific and often unpredictable situations that follow a complex and dynamic operation of travel agencies,and provides high automation and integration of data and business processes with the direct complicity with the surrounding IT systems in real time.
ABC je prije više od deset godina prvi na hrvatskom tržištu ponudio ASP (Application Service Provider) usluge, omogućio svojim klijentima da bez daljnjih ulaganja u vlastitu IT infrastrukturu koriste aplikacije i tehničke resurse koje je ABC osigurao u svom podatkovnom centru, te ujedno učinio svoj vrhunski softver dostupnim i manjim agencijama koje same nisu mogle uložiti u skupu tehnologiju i vlastito rješenje.
Odabirom najmodernijih aktualnih Internet tehnologija, uz višegodišnje iskustvo u razvoju,integracijii implementaciji ERP (Enterprise Resource Planning) aplikacijskog softvera, sa specijalnim znanjima iz području industrije turizma i putovanja, sa neprocjenjivim iskustvima izgradnje ASP arhitekture koja je prethodila današnjim neizbježnim SaaS (Software as a Service) i Cloud Computing konceptima, ABC je ponovo učinio iskorak, te tržištu i svojim klijentima ponudio novi, SINTESYS informacijski sustav poslovnih aplikacija, tehnološki snažan i funkcionalno moderan proizvod, koji uz brojne tehnološke i konceptualne prednosti predstavlja zanimljivo i prihvatljivo riješenje,ne samo za domaće već i za svijetsko tržište.